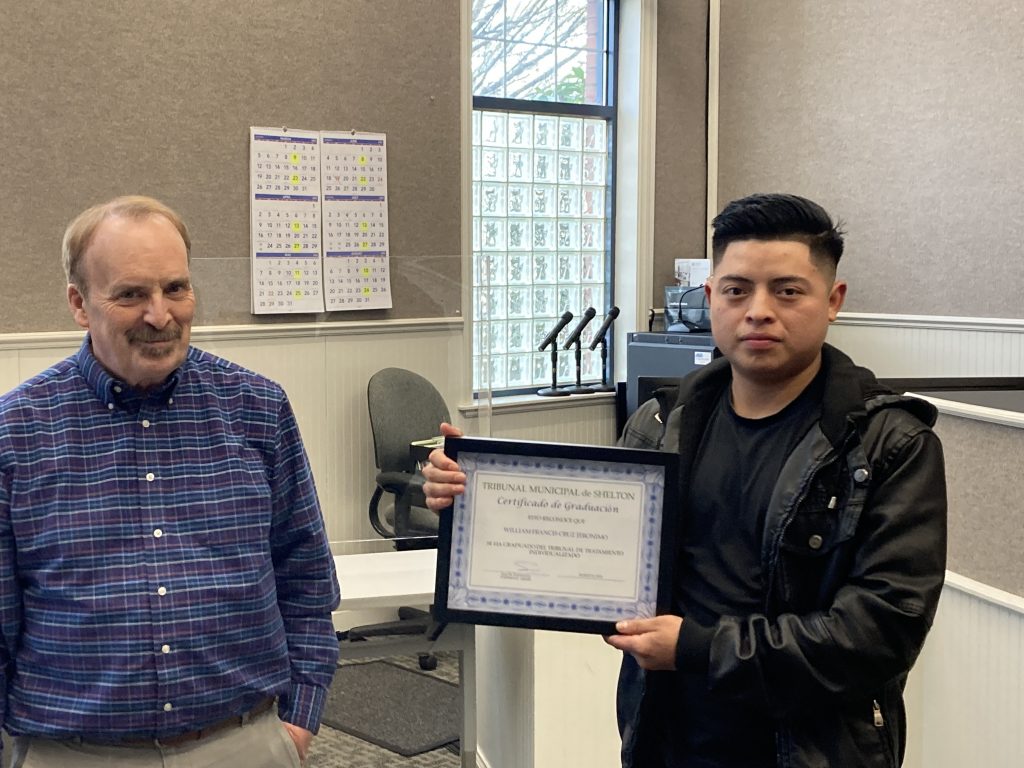 The mission of the Shelton Municipal Individualized Treatment Court (ITC) is to enhance public safety and reduce recidivism of those who suffer from substance use disorders and/or behavioral health issues by connecting these participants with community treatment services. The Court seeks to assist those especially in the Latino community as they are underserved in our community and an important part of the community. In order to accomplish this mission, the Individualized Treatment Court seeks to address the unique needs of each individual. The ITC Court is pre-conviction.
The Shelton Individualized Treatment Court has blended Drug Court, Behavioral Health Court, and Community Court standards into one Court. Furthermore, we serve our Treatment Court community in five languages: Akateko, Mam, Q'anjob'al, Spanish, and English. Eighty-three percent of our participants do not speak English. In addition to traditional substance use disorder and behavioral health disorder treatment we offer voluntary services tailored to each individual. Examples are employment assistance, sober housing, ESL, education, relicensing, and financial planning.
We were created through an AOC grant and commenced in February 2022. So far nine (9) individuals have graduated from the program with a certificate in either Spanish or English awarded along with a dismissal of criminal charges.
---
The WSADCP Training Committee would like to thank Judge Stephen D. Greer, Municipal Court Judge, for contribution to our Treatment Court Month celebration.