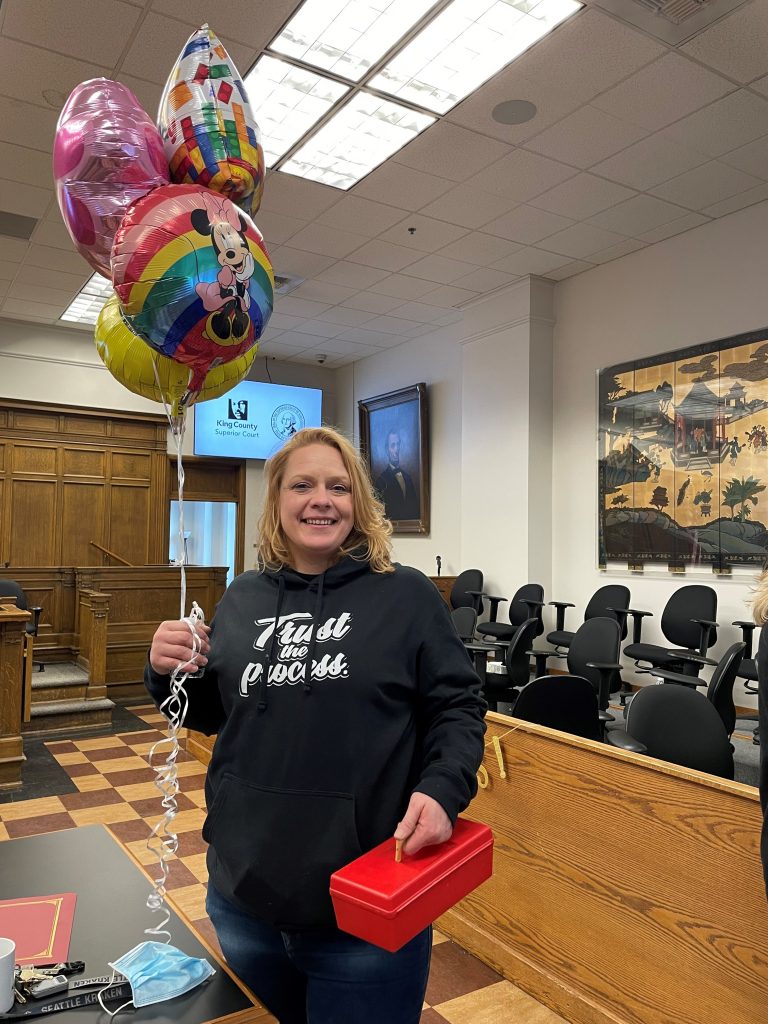 Roxy
Roxy pictured at her King County Drug Court graduation on March 8, 2023, carrying a toolbox to remind her of all the skills she has learned to help her in her recovery.
Watch as Roxy and treatment court staff share about her experience and the benefits of Drug Courts. As Roxy states, "it's like a second chance at life."
You are also welcome to watch the entire inspiring March 08, 2023, King County Drug Diversion Court graduation (1 hour, 10 minutes), the first in person graduation held since the coronavirus shutdown traditional court operations.