The 2023 WSADCP Conference will be held Thursday October 19 and Friday October 20, 2023. More details to come later.
Your WSADCP training committee understands that many travel and training budgets have been reduced, which means you may need to justify conference attendance expense and your time away from the office. The 2022 WSADCP Annual Conference provides two full days of content for treatment courts of every size and type. Schedules for both days are posted, as well as workshop presentation descriptions and presenter biographies.
We look forward to seeing you as we get back together reflecting on participant recovery and team resiliency!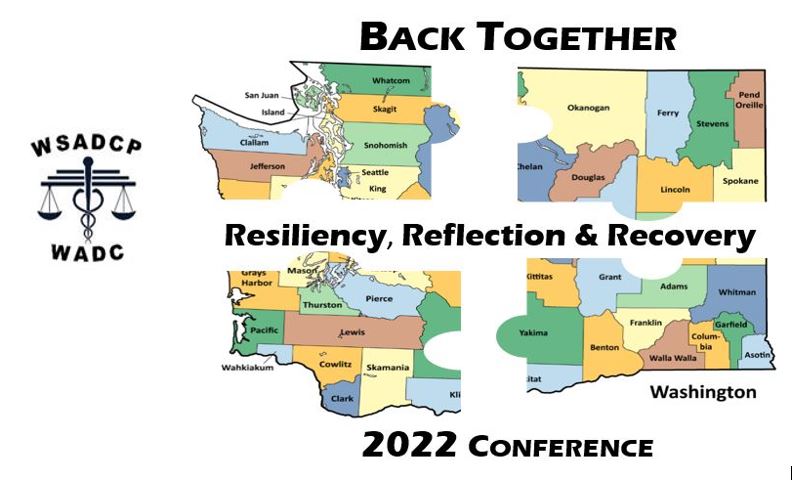 Your WSADCP Training Committee is working hard to get you the details you need to make an informed decision on attending this year's annual conference. Day 1: Thursday October 27, 2022, schedule is posted! We hope to have the Day 2: Friday October 28, 2022, schedule, as well as workshop descriptions and presenter biographies, posted soon.