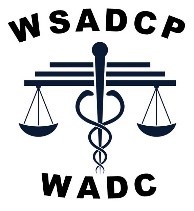 CONFERENCE
We appreciate your attendance at the 2022 conference!
WSADCP thanks all those who were able to make it to the 2022 Conference, whether virtually or in-person. This was our first year doing a two-day conference and our first attempt at a hybrid option. We may have had some minor technical difficulties, but we will continue to hone our skills and work towards making 2023 even better! Thank you for supporting our efforts and we hope you learned some valuable information.
WADC/WSADCP RESPONSE
WADC/WSADCP RESPONSE TO LEAD REPORT SUBMITTED TO SURSAC…
The Washington Association of Drug Courts (WADC) and its sister organization, the Washington State Association of Drug Court Professionals (WSADCP), respond to a recent report submitted to the Washington State Substance Use Recovery Services Advisory Committee (SURSAC) by the LEAD Support Bureau on June 28, 2022, "Unlawful Drug-Related Behavior and Criminal Legal Interventional Frameworks: A Research Summary." Read the response on our NEWSWORTHY page.
EQUITY AND INCLUSION
COMMITMENT TO EQUITY & INCLUSION…
---
DRUG COURTS WORK
DID YOU KNOW DRUG COURTS…
Reduce Recidivism
85% of drug court participants in the state of Washington have no new felonies 18-months after treatment initiation
Increase Employment
154% sustained increase in employment 18-months post treatment initiation
Increase Earnings
163% increase in earnings for drug court participants