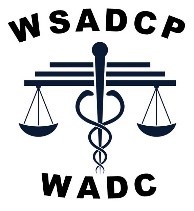 2023 CONFERENCE
In recent years, our treatment court programs have been impacted by unique circumstances, including the Blake decision and Covid-19. New this year, WSADCP will host "conversations" to discuss the opportunities and challenges these unique circumstances present and how treatment court team members and alumni are working to find solutions and innovative paths forward. Treatment court team members will have breakout sessions by role type.
To help facilitate these conversations, we encourage you to send any topics, comments, questions, solutions, or other suggestions to us at [email protected].
BJA Feedback Sessions are open for registration. There are limited spaces available so be sure to sign up now if you are interested. See our BJA Feedback Session page for more information.
EQUITY AND INCLUSION
COMMITMENT TO EQUITY & INCLUSION…
---
DRUG COURTS WORK
DID YOU KNOW DRUG COURTS…
Reduce Recidivism
85% of drug court participants in the state of Washington have no new felonies 18-months after treatment initiation
Increase Employment
154% sustained increase in employment 18-months post treatment initiation
Increase Earnings
163% increase in earnings for drug court participants