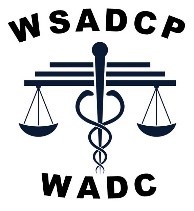 WADC/WSADCP RESPONSE
WADC/WSADCP RESPONSE TO LEAD REPORT SUBMITTED TO SURSAC…
The Washington Association of Drug Courts (WADC) and its sister organization, the Washington State Association of Drug Court Professionals (WSADCP), respond to a recent report submitted to the Washington State Substance Use Recovery Services Advisory Committee (SURSAC) by the LEAD Support Bureau on June 28, 2022, "Unlawful Drug-Related Behavior and Criminal Legal Interventional Frameworks: A Research Summary." Read the response on our NEWSWORTHY page.
CONFERENCE
ANNUAL CONFERENCE RETURNS…
WSADCP is excited to announce the dates of its 2022 conference with both virtual and in-person options. Check out our CONFERENCE 2022 page for more information.
EQUITY AND INCLUSION
COMMITMENT TO EQUITY & INCLUSION…
---
DRUG COURTS WORK
DID YOU KNOW DRUG COURTS…
Reduce Recidivism
85% of drug court participants in the state of Washington have no new felonies 18-months after treatment initiation
Increase Employment
154% sustained increase in employment 18-months post treatment initiation
Increase Earnings
163% increase in earnings for drug court participants